10/31: Motor 1 [spooky movements]
Happy Halloween!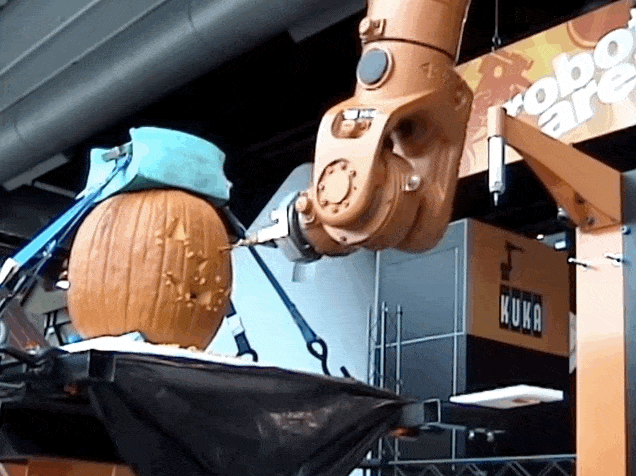 youtube
Shop Tours!
Today, we are going to start off with learning about our new Design Studios!
We will take a look at tools that are available to you on the 4th floor and the 1st floor.
Here are the hours.
Project1 Presentation part2
We have 6 projects to be presented today from Project 1 assignment. We will be spending part of the day looking and talking about your works!
Artist Talk: Lishan AZ


Our game designer in residense Lishan AZ is giving a artist talk tomorrow at 2:30pm! Wednesday November 1st
2:30-3:30pm at Dolphin 2F

Motor 1
Today we will take a little break from Arduino and take a closer look into motors.

Week 9 Slide
Charactoristics of motors
Using benchtop powersupply
testing your motor
transfering energy
Kinetics resources
Here are some basic mechanisms that can be used to convert rotational movements to lenior and extended movements.

Another Housefly - Arthur Ganson

Katie Wynne
HOMEWORK
Watch Documentary:
All Watched Over by Machines of Loving Grace
Part 2. The Use and Abuse of Vegetational Concepts
Be prepared to share your views and relationships to the ideas that are adressed in the film.
Finish your mechanism study
Upload 2 photos or 1 short video of your study under folder named 11/7